Welcome to Real Deal Motor Sport Insurance
We have an insurance plan for all types of Motor Sport Vehicles including race vehicle transporters and trailers.
Real Deal Motor Sport Insurance is a product of Piranha Insurance Brokers. With over 25 years insurance industry experience and principals who are dedicated drag racers who know the risks involved, if anybody can take the hassle out of motor sport insurance - we can!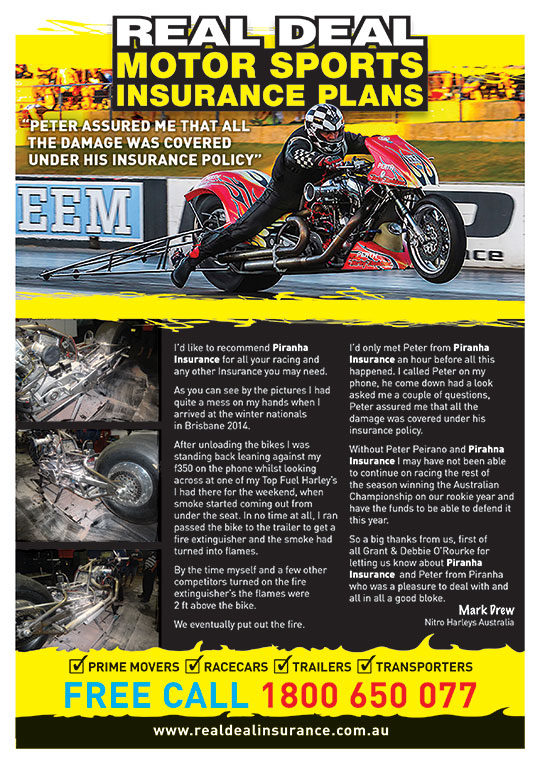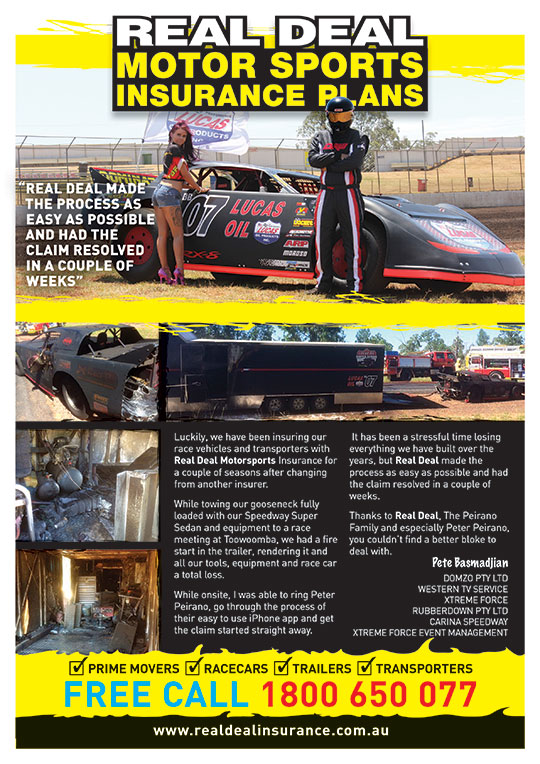 About Piranha Insurance Brokers
Piranha Insurance Brokers, based in Rockhampton QLD, is your 'one stop shop' for all classes of home, personal, property and business insurance. We have highly qualified, AFS authorised advisors to help you get the best possible cover at the best possible rates.
Piranha IB enjoys an excellent reputation for first class service and reliability, and are members of the National Insurance Brokers Association, Council of Queensland Insurance Brokers and is an authorised representative of Insurance Aid General Brokers.
Also part of the largest network of general insurance brokers in Australia (Steadfast), Piranha has influence and scale to negotiate on your behalf and manage your insurance needs from quote to claim.
Piranha Insurance Brokers
Get a online quote today
Drop us a line today for a free quote!